Activated Carbon Fiber
Activated Carbon Fiber

KoTHmexR Activated Carbon Fiber (ACF) is a highly functional adsorbent material. It is based on Polyacrylonitrile (PAN) material and has different types of its products like fiber, woven and nonwoven(felt). Compare to Granulated Activated Carbon (GAC), the efficiency of adsorption systems of KoTHmexR ACF is higher and it is easy to be used in various applications.

KoTHmexR ACF provides widely applications such as industrial processing, environmental protection, absorptive material for medical using.

KoTHmexRACF fiber is activated in a high temperature condition to form its finished products. The surface area (BET) can be controlled between 700~1500 m2/g, we can easy to meet individual customer's need.


Properties of Activated Carbon Fiber (ACF)

The surface area of KoTHmexR Activated Carbon Fiber (ACF) is extremely large and its micro pore configuration is similar to long and narrow. This makes the capacity of adsorption large. Physical adsorption of ACF makes its regeneration and degeneration process outstanding and Below are its characteristics:


100% activated carbon fiber: no ash content

Thin, light, soft, washable

Outsanding large surface area: highly developed micropore size < 2nm

Extremely rapid and efficient adsorption and desorption rates

Woven-like tensile strength: available for vairous shapes and types of application

Very light

Ozone Remove

Anti-bacteriostasis

Acid and alkali resistant

Heat resistant

Electric conductivity
Application


Air purification and odor remove air conditioner filter, cigarette or cigar』s strainer, shoes deodorizer, wound deodorizer, mask.

Waste water treatment: water treatment and purification of water tower and drinking fountain.

Drinking water and pure water treatment.

Recovery of Organic Compunds and Solvents: recovery of precious metal.

Super electric capacity.

Anti smoke mask and gas mask.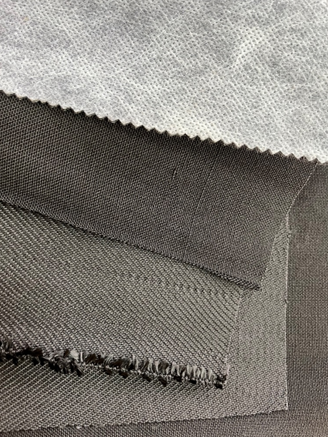 NBC suit

KoTHmexR ACF fabric』s a marvelous adsoption material. It has excellent performace on bad smell, aerosol, chemical agent…etc.

The soft and woven type property give ACF fabric verious applications. ACF fabric can be one of the filter layer of a NBC suit.

The filter combination could be verious depend on different design.


Top
Sitemap Activated Carbon Fiber Fabric Activated Carbon Cloth PAN ACF